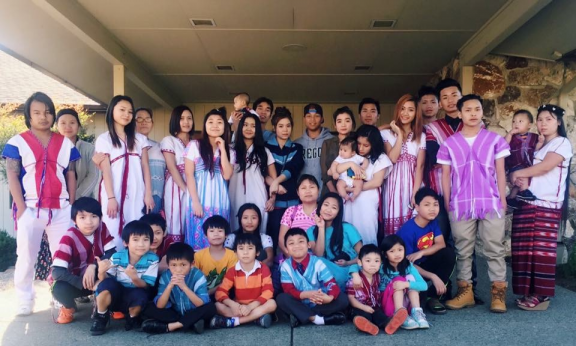 There are over 3,000 Karen Refugees living in the Portland, OR metro area. Rockwood Adventist is currently working with more than 50 refugees in providing them a place to worship their Creator, developing community and offering access to Seventh-day Adventist Christian education for their children. 

Our Karen Language Church planter helps families from all faith backgrounds access community resources, provides transportation to both Portland Adventist Elementary School and Portland Adventist Academy, and provides spiritual counseling and Bible studies. In addition he works each week to train and equip the youth who lead in their weekly Sabbath School programs and their corporate worship service. We are also working to organize groups in the Seattle, Tri-Cities, Spokane, and Boise metro areas. 
Our goal is to raise $30,000 annually to support this growing ministry. Please prayerfully consider supporting our work to bring hope and wholeness to the Karen Refugees living in southeast Portland. Click on the link below to make your tax-deductible donation or to reduce electronic processing fees mail your check to the address below. Your gift will go directly to support ministry among the Karen.
Mail Checks to:
Rockwood Seventh-day Adventist Church
1910 SE 182nd Ave.
Portland, OR 97233

Earmark your donation: Karen Ministry
The History of the Karen People (Source: ASAP Ministires)

The Karen people are the second largest ethnic minority group in Myanmar (also known as Burma). After WWII, when Britain granted autonomy to her former colonies, the Karen believed they were also going to be granted statehood because of their loyalty and service to the British during the war. This dream, however, did not come about and instead the Karen came under the control of the Burmese. In 1948, the Karen took up arms against the Burmese in a fight for freedom and independence which continues today. 

In the sixty years of destructive civil war, Karen civilian populations have been targeted and terrorized by Burmese forces. As a result, hundreds of thousands of Karen have become refugees. Between 500,000 and 1,000,000 Karen people live as refugees within the country of Myanmar (formerly Burma), forced to flee and hide in the jungle. Many others have escaped, making the dangerous journey to one of the nine refugee camps in Thailand housing about 155,000 mostly Karen refugees.
Governments around the world are beginning to accept Karen people from the camps in Thailand for resettlement as they see no end to the difficulties for these people without a country. There will most likely be tens of thousands of Karen coming to the U.S. over the next few years.